High in the scenic mountain valleys southwest of Kobe, Japan's spiritual beef capital, a young Japanese farming couple is creating a vertically integrated cattle and beef business based on the region's famous Tajima Wagyu strain.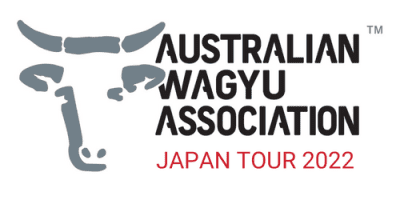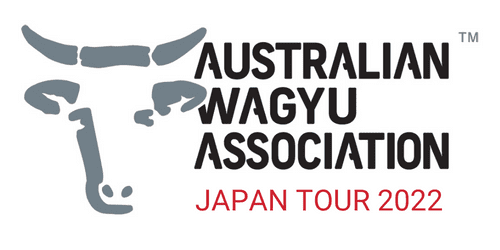 Kazuma Tanaka and his wife Atsumi During Wednesday's visit, the Australian Wagyu Association hosted the 2022 Japan Wagyu tour group.
Tanaka Chikusan Farm in Shogo Prefecture raises Wagyu cattle, raising some of them themselves and selling others as feed.
Mrs Tanaka is a qualified butcher and the couple have developed a successful e-commerce business, selling high-quality farm-raised beef online in small frozen 200g vacuum-sealed retail packs.
As MLA's Japan region manager Scott Walker in a separate tour article this week, unlike their Korean neighbors, the Japanese have yet to rapidly adopt e-commerce in selling beef because they "prefer to buy with their eyes."
Mr. Tanaka has amassed a large social media following for his business and lifestyle, as well as supporting a beef sales platform.
Like many cattle producers in this region of Japan, the Tanaka Chikusan farm concentrates exclusively on the Tajima strain of Wagyu genetics, rather than mixing with other Wagyu strains such as Kadaka and Shimane. The local Mikata County is considered by local people to be the true original source of Tajima cattle.
Tajima is a smaller-framed and slower-growing Wagyu, but is known for its best marbling performance.
Nearby farmers fiercely guard the local Tajima's reputation—so much so that the cattle raised in Tanaka's home valley are bred exclusively from bloodlines from this valley. The next creek does the same. Nearby rivers like the Yada also helped further isolate local bloodlines from those miles away as the crow flies.
Tanaka San said that Tajima bred in the local Mikata prefecture (representing about 3,000 cows in total) rarely even crossed paths with Tajima from the next prefecture.
This helped create very strong genetic lines, he said.
The small Tanaka estate is nestled in a valley in the mountains (at about 2,700 feet), in a remote location surrounded by incredibly scenic villages.
During the warmer months, the Tanakas raise about 100 breeding cows on rented paddocks on a nearby mountaintop, with their main property including a breeding barn and grower/multi-feeder barn. In winter, the area can be covered with up to two meters of snow. Some of the offspring are kept at home for a lot of feeding, while others are sold.
As a sideline, Mr. Tanaka is also a contract hoof cutter – a regular demand in shed cattle operations in Japan.
Cows are brought into the breeding shed for the winter, the later stages of pregnancy and calving are separated and re-mated when they are about two months old.
Cow feeding program
The Tanakas also have a separate facility for fattening older dog cows for the specialist beef market. Some of the cows in this program were up to 17 years old and were creep-fed for more than a year before slaughter.
The Tanakas said the older cows produce slightly firmer meat than the typical Wagyu steer/heifer trade, but are more flavorful. The color of the meat could have been darker, but was controlled by ration manipulation, especially the use of dry rice straw – no wet ingredients. Marbling score is usually around BMS 4.
The average carcass weight of older cows at slaughter is 300 kg, and 450-500 kg for fed steers.
"Tajima is a late-maturing meat – it gets better with age," said Tanaka-san.
At retail, beef sold "like hotcakes" at around ¥3,000 per 100g (equivalent to around A$250/kg).
Cow slaughter is a growing part of the family's beef business, the couple said.
Tanaka Farm's Tajima-fed steer business raises cattle to about 28-30 months, fed a higher protein ration early in life and a lower protein/higher roughage ration later.
"It's really important to give young cattle more protein to increase marbling results later on," he said.
Kinship, breeding
Given the close genetic relationships within local breeding programs, questions about inbreeding and line-breeding inevitably arose from the AWA tour group.
They were told that local cattle usually have an inbreeding factor of around 25 percent. Male and female cousins ​​(inbreeding) rarely happened because it was considered "no merit".
Mr. Tanaka said 20 years ago marbling performance in local cattle was less than it is today.
"Cattle evaluation A5 (highest score for marbling and productivity) was less. But people paid a lot of attention to the art of marbling, and this is one of the reasons why we have weak cubs today."
Calf losses of 0.5-1pc have been recorded in some breeding programmes, but others can be as high as 10pc – but not exclusively related to inbreeding.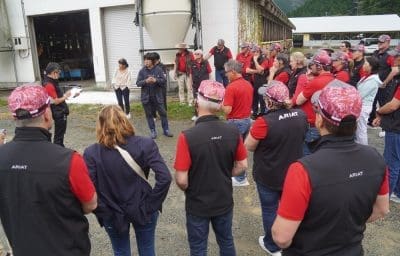 But the Tanakas' own program focused on breeding better all-around cattle (using less fancy genetics), balancing cows for longer longevity and better calf performance, rather than breeding for marbling in isolation.
Above all, however, the purity of Tajima bloodlines remained critically important in local breeding programs, the group was told, because local Mikata cattle were seen as a source of pure Tajima for use throughout Japan.
Tanaka San is unusual in that he is a first-generation cattle farmer from a non-agricultural family near Kobe. The couple have owned their farm for 22 years, graduating from an agricultural university in Hokkaido before pursuing their dream of becoming a livestock farmer.
While discussing popular genetics with the tour group, he was well aware of Monjiro, a popular foundation sire used in Australia's Wagyu breeding programs.
The couple has amassed 14,000 followers on their social media accounts, many regular meat customers. Tanatiku is the name of their Instagram and youtube accounts.
Tajima Museum
Not far from the Tanaka farm is an impressive museum dedicated to the region's Tajima strain of Wagyu cattle, which has been raised in the region for at least 1,300 years.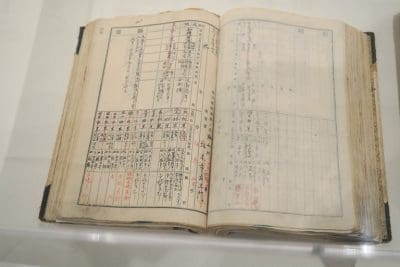 Highly interactive displays show the origin and history of Tajima cattle in the region, how they are raised, fed and sold, and even how Tajima beef is best prepared and cooked at home.
Ancient prefectural breeding records on display reflect the history of many local famous Wagyu animals.
The pedigree chart at the museum traces 12 generations of the famous Tajima cattle, including some of the bloodlines currently used in Australia, including Yasufuku, Michifuku, Tanufuku and others.
More photos from the museum and the Tanaka farm are below. Click on images to enlarge. Double click to enlarge.