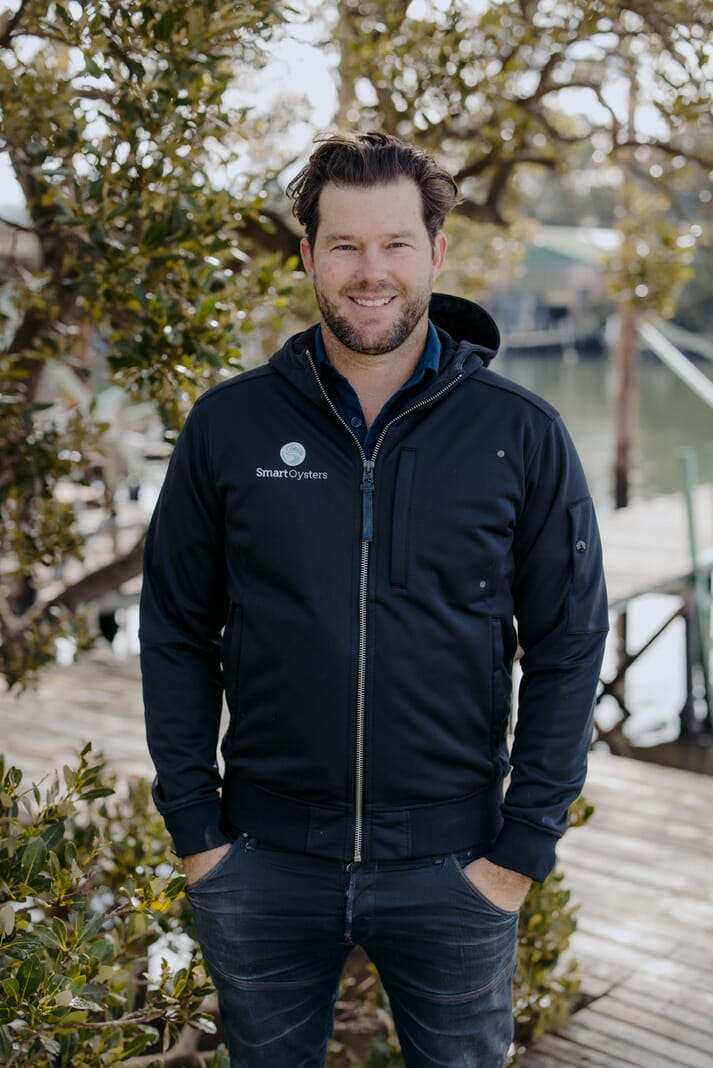 Ewan McAsh, co-founder and CEO of the startup — whose initial product was an app that recorded the location and condition of every bag of oysters on his farm in Australia — explains their new direction.
Why did the name change?
We started SmartOysters because I was an oyster farmer looking for a smarter way to record warehouse inventory and farm operations. Before developing the app, I used memory, whiteboards and spreadsheets – it was not fast, prone to sometimes expensive errors, and could be a chore at the end of the workday and week.
As the app developed and we began to gain global attention, mussel and seaweed farmers approached us about possibly using the app, but they weren't sure if it was just for oysters. Hence the change to Oceanfarmr – we adapted the app and the associated dashboard to the different requirements of mussel and seaweed farms.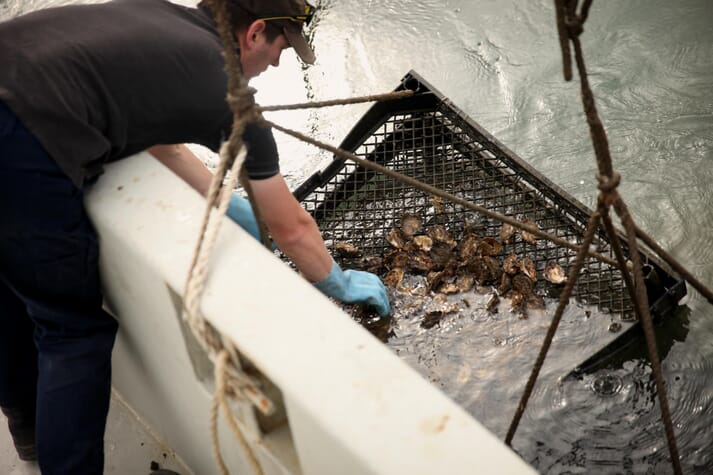 How is diversification going to mussels?
Working with the UK's largest mussel farms, we have further developed the software and specifically for mussel farming and the associated dashboard. The team is currently very busy in the sector, with our business development manager visiting the UK and Ireland, talking to interested farmers and referring more mussel farms to our Australian team.
Can you tell us a bit about your seaweed trials?
As with mussel farms, we are developing the app's seaweed feature and dashboard with our seaweed partners GreenWave. We're excited about the 3D ocean farms that have tested the app – oysters and seaweed or mussels and seaweed – because they've reported how well the app works and provided great feedback for us to adapt it to their needs.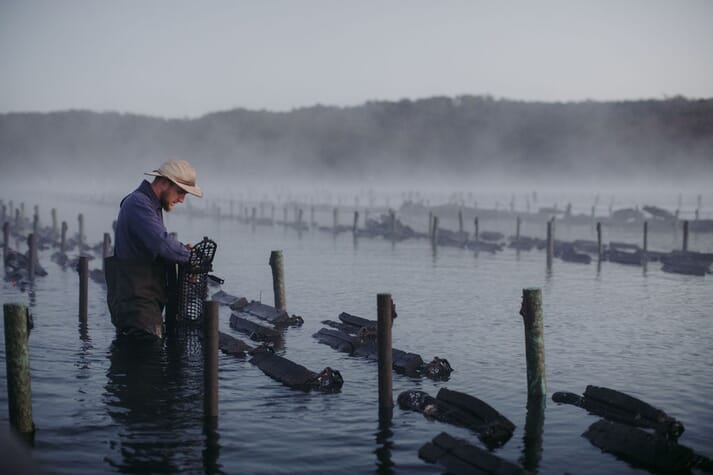 Can you tell us about the launch of your farm financing program?
Access to finance is the biggest barrier to the development of the regenerative ocean farming sector. We launched our Farm to Buy financing program just a few months ago. It is unique, there is nothing like it anywhere in the world, because it is specially designed for ocean farms. This allows farmers to use their experience and farm information to finance new equipment and increase production. It requires no security, no monthly cash payments, and allows farmers to invest in the newest, most robust farming technology. This is a complete game changer! Since inception, more than $50 million in farm financing applications have reached our desks.
Have you been able to expand your reach geographically in the last few years?
We have farmers in Australia, New Zealand, USA, UK, Dubai, Mexico and Canada.
What other milestones have been achieved since we last contacted you two years ago?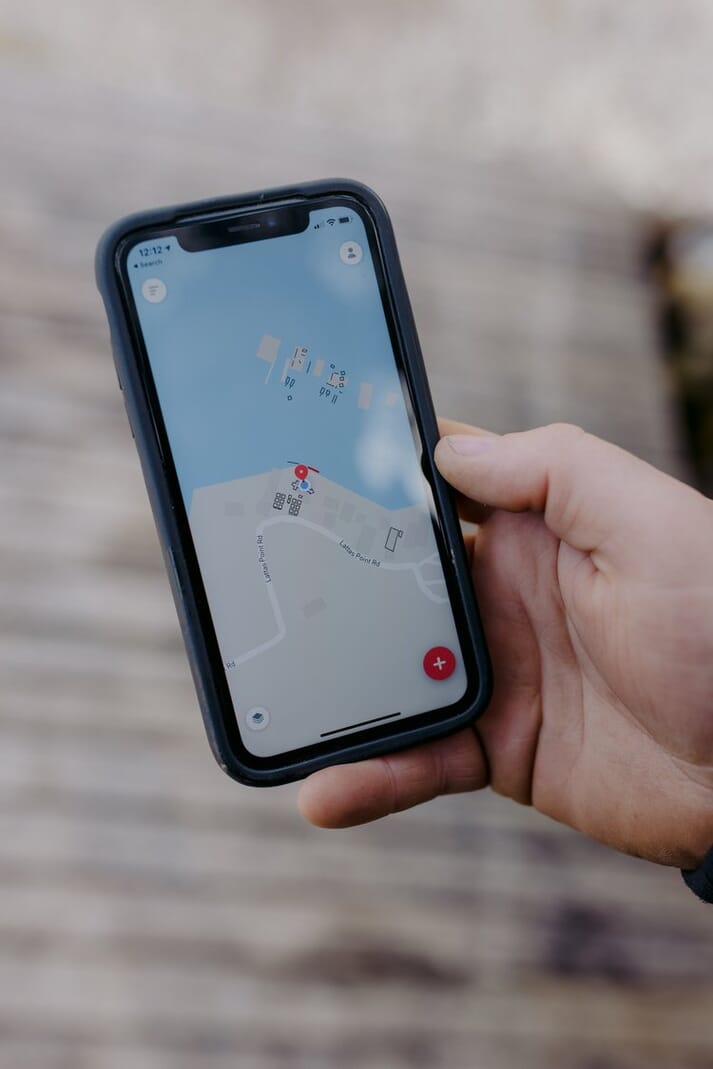 We've released a new and improved version of the app that gives farmers more in-water coverage and faster processing times, as well as a rebrand and financing program that reflects the expansion of mussel and seaweed features.
How do you still have time to farm and how is that side of the business going?
After more than ten years of farming, I have successfully transferred my oyster farming operations to my in-laws who use the Oceanfarmr app. In a few short years, they have doubled their farm output, and although they are more profitable, they work much less than my father and I. It's great to see their success. The farm continues to be a testing ground for Oceanfarrmr's new features and other technologies, including flip-farm cultivation, wet storage, sensors and satellite technology.
What's next on the agenda?
Farmers who have joined the Farm To Buy program, including our family, are excited about how game-changing it can be for the industry. So our focus at Oceanfarmr is to set up farmers to take advantage of this new program, with mussel and seaweed farms to be added later. And since this is a global program, I will be moving to the US and setting up an office and hiring staff to help us grow rapidly.
We are also one of 23 startups accepted into this year's Catapult accelerator program, which is a great opportunity for us to collaborate with the best ocean and climate technology companies from around the world. We've also launched a shareholder funding campaign that gives our customers the opportunity to become OceanFarmr investors as we truly expand our technology and financing offerings around the world.
It's been a huge few months, but we're making incredible progress in becoming a leader in the ocean technology space.
*Oceanfarmr is part of Hatch's investment portfolio, but The Fish Site retains editorial independence.